Lost Reason Comments Box
Hi,
When a deal is lost we add more detail around why in the Comments box which is underneath the lost reason.  However, this data only seems to appear on the specific deal and not anywhere else like Insights, Deal Filters or in Workflow Automation.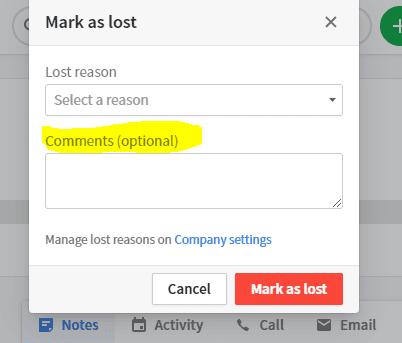 It would be great in either Insights or in the Filter view to be able to add this column so at a glance you can read more details into the reason.
I also would like to use it in Workflow Automation, where I have created an automation which emails me when a deal is lost in the final stage of our pipeline. I've set it up so the email includes the information around the deal but it would also be very useful is I could also select this Comments box too.
Many thanks,
Bradley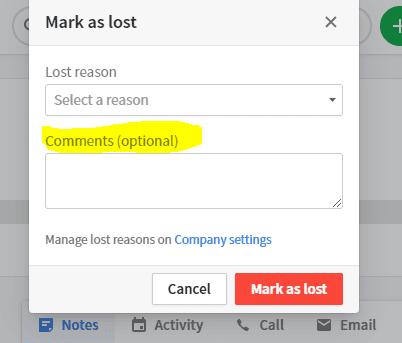 Comments