Compulsory Fields when winning a deal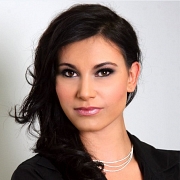 Hi All, 
Is there a way that you can add compulsory fields to be completed before winning a deal on Pipedrive?
We are struggling with our sales team to complete certain fields and we sync these contacts to our Mailchimp audiences for marketing and notification emails,  and need to ensure that for instance: contact info Email address, First Name and Last name and a label does get completed before they can win a deal.  This is the only way I think they will actually do what we ask them to do.
Looking forward to your feedback and suggestions in this regard
Thank you 
Comments