🏆 🇦🇺 Success Story: Healthcare keeping a steady heartbeat with CRM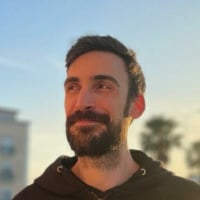 Manuel Oliveira
Admin
Posts: 803




COMMUNITY MANAGER
Sober in the Country (SITC) is a rural-based grassroots charity creating social impact across Australia by making it "OK2SAYNO to beers in the bush and catching our mates before they fall through the cracks and hurdles of overcoming addiction in isolation." – Shanna Whan, CEO and Founder
@Felicity Nolen adds: "Our purpose at SITC is broad-scale advocacy and awareness around alcohol-related harm in regional and rural Australia. We do this by collaborating with Australia's leading national charities and organisations with a similar focus, working through media outlets to advocate for the rural sector and launching our Rural Peer Support community, the Bush Tribe.

I've been involved with SITC for around twelve months and am currently working full-time in a voluntary capacity while the charity consolidates since its inception in late 2019. I've been a lover of Pipedrive since 2015 when I stumbled across it thanks to Google when searching for a CRM solution in a previous job.

My background is in media publishing focussed on advertising and marketing, and more recently, I've had experience in the insurance industry in an operations capacity. I guess my real passion is people and how we can adapt and change how we work not only to be more productive but for work to be more enjoyable rather than being something we have to do to pay the bills. We spend so much time at work the enjoyment aspect should be at least equal to our home life.

When I first met Shanna at her home in Narrabri, north-west NSW, she instantly drew me to her passion for her life's work, which is SITC. She had been struggling for five years to get the SITC conversation going and had somehow managed to survive without income during this time and very little in the way of software except for an email address and a basic website. She had plans for monetization through donations, merchandise sales and membership of the online community the Bush Tribe but no idea of where to start or what to do.

Enter the amazing humans at Pipedrive.

As a previous user of Pipedrive, I reached out for support as it was clear the charity needed a CRM solution, but it was still struggling with limited funds available. Pipedrive was able to support our charity by extending our trial period while things were tight, and they didn't hesitate because they took the time to listen to us and what we were trying to achieve.

We now use Pipedrive for everything from keynote booking inquiries to merchandise to Bush Tribe membership, and it has truly transformed how we work. There is no way we'd be able to do what we do without a solution such as Pipedrive, and if you're a small business like we are, I highly recommend giving Pipedrive a try because it will change how you work.

For me, I think the biggest thing I love about Pipedrive is their culture. They genuinely care about all of their customers and want to see their product grow and evolve along with our businesses. The UI is extremely easy to use, the mobile app is great, plus you get access to a very resourceful help center.  Contacting support is very easy, and they are always accommodating and quick to resolve any issues.

The Pipedrive Academy features plenty of training videos and tutorials, and I'm especially impressed with the work they've done on the Community Forum. The new Community Forum is filled with thousands of like-minded Pipedrive customers who are connecting and helping each other get the best out of their Pipedrive subscription no matter what the use case.

I can't recommend Pipedrive enough, it's been an absolute game-changer for us, and if you're considering subscribing to Pipedrive remember you are not just buying a subscription, you become part of a community that cares about each other.

And that for me, is priceless."
 ➡️ Apply here to tell us your success story. You don't need to be a Pipedrive user, we just want to share your wins! 💪
Tagged:
Comments