Pipedrive Listed as One of the Top 100 Software Companies of 2021 🎉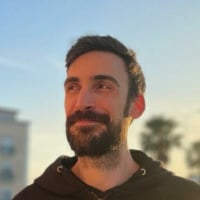 Manuel Oliveira
Admin
Posts: 797




COMMUNITY MANAGER
We were honoured to be included in the 'Top 100 Software Companies of 2021' by The Software Report. We continue our dedication in building a robust and evolving product that helps companies meet their business goals. 
"Being listed as one of the top 100 software companies of 2021 is a true honor for the whole team. Founded in 2010, Pipedrive has always had the mission of supporting SMBs in their endeavours to digitize their businesses and meet the company's goals. As a result, we have grown together with our customers from a single tool to an intuitive, easy-to-use, and powerful multiproduct for sales and marketing teams. Last year, Pipedrive crossed several important milestones, and we have ambitious product development plans for this year as well," 

 Sergei Anikin, Interim Co-CEO & CTO, Pipedrive.
Tagged:
Comments