Be Prepared For The Post-Pandemic Splurge Of The New Roaring '20s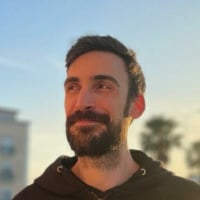 Manuel Oliveira
Admin
Posts: 803




COMMUNITY MANAGER
Our CTO Sergei Anikin weighs in on what the coming decade has in store for us, using the growth experienced in the 1920s as a reference. You can catch the full Forbes article here.
 
After the 1918 flu pandemic and World War I, the Roaring '20s were so named for the desire within societies to enjoy life again. Although it's a slow and uneven global process, the 2020s should see countries feeling something similar as they move away from restrictions and sheltering into more open and free pursuits.

For leaders selling to businesses, new challenges to overcome will be in finding the right customers, ensuring customers build their growth using your offering and ensuring sales and marketing efforts sensitively change and speak to customers' evolving hopes and plans as they emotionally and financially alter. Customers' ambitions and goals will have changed; finances may be stretched, or some may be flush from sitting on war chests over a year.
What do you think the new '20s will be like for businesses in general and your industry in particular? Let us know in the comments  📣
Tagged: