From Zero to Launch - How the Pipedrive team launched a new product from scratch 🚀 | September 8, 20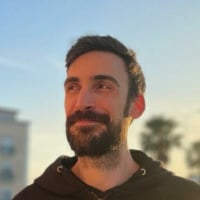 Manuel Oliveira
Admin
Posts: 797




COMMUNITY MANAGER
Most product professionals will have to work with an existing product or a subsection of it. Launching a new product is an experience very few go through. Luckily, these days Pipedrive is going through a transition into a multi-product company to cater to the evolving needs of its customers. As a result, one of our product teams had the opportunity to take one product to the market from scratch. 
If you are wondering how specific product roles like research, design, and product management work together and separately in their specialized roles to make that happen, then this event is for you. We will go from the uncertainty of moving from a promising strategy to an undefined scope, through finding answers in research data and transforming all of it into a deliverable set of solutions and a plan that everyone can work with. You will hear both from their successes and mistakes, from the tools and techniques they used, as well as from the challenges and advantages of working in a distributed team.
 
In addition to the opportunity to win our legendary Pipedrive swag, you can win a 1-hour product-related consultancy session with our top product leads.
 
🔔  6 pm EEST time (GMT +3), September 8th: Don't miss out on this event and reserve your spot today! 🔔