🚀 5 Time-Saving Sales Management Tactics to Help You Scale Your Process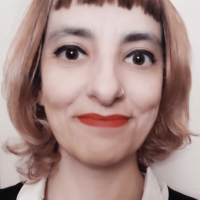 Inês Batata
Admin
Posts: 2,917
COMMUNITY MANAGER




From balancing strategy, delivery and keeping your team motivated, there are plenty of challenges to maintaining growth.
And that got us thinking. What are 5 actionable time-saving tips you can use to scale your process?
Here's what we came up with:
Offer your team time-saving sales and marketing resources
Make extra time during more productive hours
Reverse engineer your sales goals
Create specialized roles to leverage superior skill-sets
Seek the support of non-selling experts
 
💬What do you make of our list? Is there anything else you would add?
Check out our article for all the details on how you can optimize your time and scale your process.
 
💚 Like or follow this post to stay on top of new comments. Customize your notification preferences.
Tagged: