Webinar: Selling stronger in 2022 📈January 18th, 2022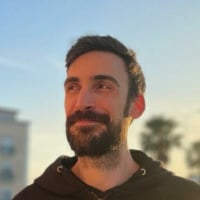 Manuel Oliveira
Admin
Posts: 803




COMMUNITY MANAGER
2022 is here, is your sales process ready? It's time to make sure your team has the right technology to build a better pipeline. Join our webinar with Pipedrive to explore how you can integrate automation and personal communication to drive more sales and close deals faster.

We'll cover:

- Using technology to stand out in a competitive sales environment
- Creating the right blend of automation and personalization
- Increasing productivity and decreasing your sales cycle
- Measuring your team's success and iterating throughout the year
- Real-life case studies of companies using this approach

There will be a Q&A, so be sure to bring your questions for our experts 📝

If you can't make it at 10 am PT, be sure to register and we'll send you the recording after.