🕵️ ✅ How do you validate your email recipients?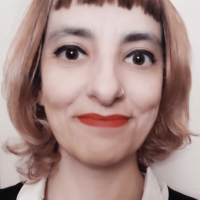 Inês Batata
Posts: 2,209




There are three major reasons that you should validate email addresses:
You guarantee that emails arrive. Hard bounces occur when the email never reaches an email address (usually because it's invalid). Validate your emails and you'll have a much higher land rate.
 
You reduce the chance of spam complaints. Using best practices, your spam complaint rate should be no higher than 0.1% (less than one complaint per 1,000 emails).
 
You maintain your sender reputation. Sending emails to an unverified list doesn't just return a high bounce rate. It also affects your sender reputation. Deliverability will drop alongside your reputation. The higher your hard bounce rate and the more your emails end up in the spam folder, the lower your reputation will slip. A validated email list proves to Internet service providers (ISPs) that you're a reliable sender.
Click here for an in-depth look at five of the best online email lookup tools and some of the ways you can look up emails manually.