How SMEs can increase sales by lead nurturing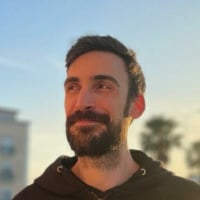 Manuel Oliveira
Admin
Posts: 803




COMMUNITY MANAGER
SMEs live and die by their sales pipeline. Driving consistent and strong sales is the beating heart of a solid business, with prospecting and qualifying leads being normally considered the main responsibilities of a business owner after selling.

But what if that is leaving you out of time to pay the necessary attention to lead nurturing? Pipedrive's VP of Sales Jens Oberbeck gives us his take on lead nurturing in this article for Moblox.

 
As the name suggests, lead nurturing is all about building relationships with prospects or potential customers in order to convert them into happy paying customers. Despite the personal relationship building aspect, it's a process with clear repeatable steps that can and should be learnt, recorded, built, and passed on for continuity.
Software should take on the tasks that we can do, but are laborious or time-consuming. Lead generation is a good place to start. There is software that automatically finds contact details for leads such as your website visitors. Email marketing automation looks after content delivery and qualifies leads, ready for the team to add the human touch when you know more.
Comments