🇺🇦 In support of the people of Ukraine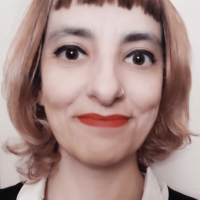 Inês Batata
Posts: 2,209




Our hearts are with the Ukrainian people who are bravely protecting their country and fighting for their freedom. Among them are the families of many Pipedrive employees, customers and partners.
As the war has escalated over the last week, we've been working hard to ensure that we do our best to support those in need. We focused on offering direct support to the victims of this war and to ensure the well-being and safety of our team.
To support Ukraine:
We're donating $250,000 to the Red Cross to offer care and support for those most in need.
We're mobilizing our team of over 950 employees and gathering material donations to be sent to the crisis area and refugee centers.
We're offering paid time off for our employees that are directly impacted and allowing paid volunteering time for anyone on our team volunteering for charities supporting Ukraine.
We're making Pipedrive available in Ukrainian and waiving all fees for our Ukrainian customers outside of Donetsk, Luhansk and Crimea for at least the next three months.
We are suspending Pipedrive services in Russia.
We'll continue to actively manage the situation and scale our support.
https://pipedrive.live/westandwithukraine
#WeStandWithUkraine
Tagged:
Comments