Pipedrive Podcast by Evolve: #20 SalesScreen – Sindre Haaland
Marco Nappolini
Posts: 29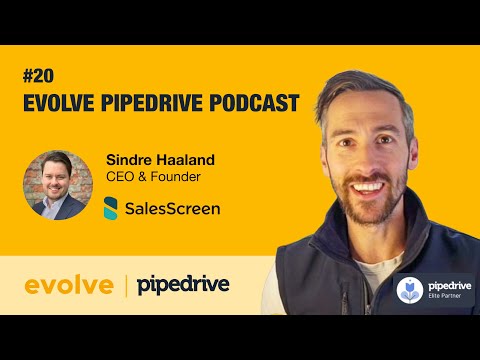 Evolve Sales Director, Bruce Bignell, talks all things SalesScreen and Pipedrive with CEO & Founder Sindre Haaland.  
SalesScreen is a global gamification platform that keeps modern teams motivated, rewarded and engaged, they're on a mission to help our clients create the sales atmosphere of their dreams.   
 
Covering: 
- How SalesScreen empowers sales teams to grow 
- Gamification to motivate sales teams 
- Use case for Sales Screen 
- Founders journey 
- How Sindre sets up SalesScreen 
- Tips to take your gamification to the next level  
 
Interested in giving SalesScreen a try?  
Check out the SalesScreen demo: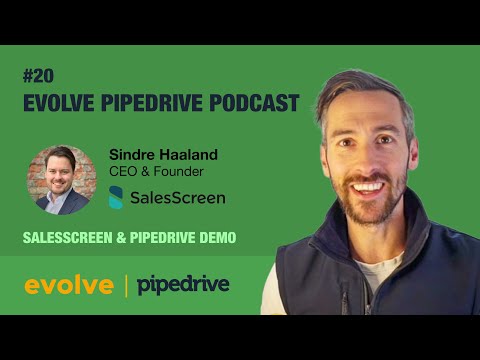 Considering Pipedrive? Sign-up for a free 30-day trial here:  
https://www.pipedrive.com/?utm_content=copy_text&utm_medium=partners_program&utm_source=Evolve&utm_term=pdp-evolve 

Evolve are Pipedrive Elite Partners, helping our clients with implementation, consultancy, and training. Book a free Evolve consultation here:  
https://calendly.com/bruceatevolve/30min?month=2022-04 
 
Or Visit: www.weevolvebusiness.com
Tagged: