Pipedrive Podcast by Evolve: #21 Outplay – Sandeep John
Marco Nappolini
Member
Posts: 46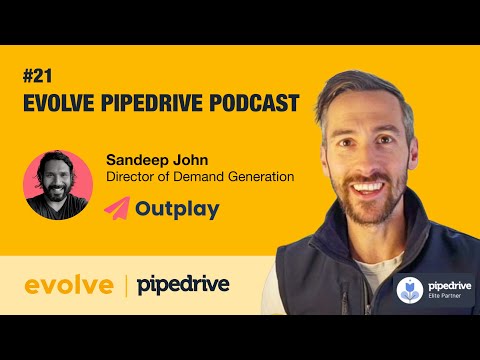 https://www.youtube.com/watch?v=RoJZ_Lx9CR8
Evolve Sales Director, Bruce Bignell, talks all things Outplay and Pipedrive with Director of Demand Generation, Sandeep John. 
Outplay allows you to personalize your outreach at scale. It's a modern sales engagement platform that combines multi-channel outreach and sales automations to help you reach your revenue goals. 
Covering: 
- The best use case for Outplay 
- What does the roadmap for Outplay look like 
- How Outplay integrates with Pipedrive 
- Using platform data to level up your business 
Interested in giving Outplay a try? 
Check out the Outplay demo:
Considering Pipedrive? Sign-up for a free 30-day trial here: 
https://www.pipedrive.com/?utm_conten... 
Evolve are Pipedrive Elite Partners, helping our clients with implementation, consultancy, and training. Book a free Evolve consultation here: 
https://calendly.com/bruceatevolve/30... 
Or Visit: www.weevolvebusiness.com
Tagged: