Pipedrive Podcast by Evolve: #23 SmartSender – Hayk Hayrapetyan
Marco Nappolini
Member
Posts: 46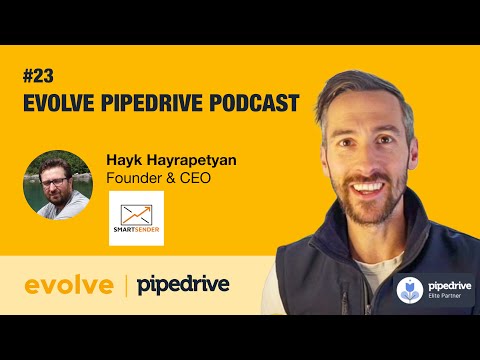 https://www.youtube.com/watch?v=PIIfZKIdI0A
Evolve Sales Director, Bruce Bignell, talks all things SmartSender and Pipedrive with Founder & CEO Hayk Hayrapetyan. 
SmartSender provides enterprise-level omnichannel marketing service to large-scale marketers. Make your Email, SMS, Push and Messenger marketing more effective with industry-leading deliverability with the SmartSender platform. 
Covering: 
- Remote working, culture, "a little bureaucracy goes a long way" 
- Bootstrapping a startup 
- Teamwork and importance of mission 
- How SmartSender integrates with Pipedrive 
- Why do people choose SmartSender / USP? 
- SmartSender Marketplace helps you automate your marketing super fast 
- Roadmap for SmartSender 
- Founders journey 
Interested in giving SmartSender a try? 
Check out the SmartSender demo: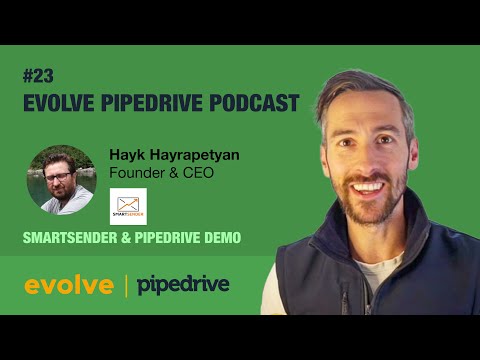 https://youtu.be/zx5FqzDjQ1s 
Considering Pipedrive? Sign-up for a free 30-day trial here: 
https://www.pipedrive.com/?utm_content=copy_text&utm_medium=partners_program&utm_source=Evolve&utm_term=pdp-evolve 
Evolve are Pipedrive Elite Partners, helping our clients with implementation, consultancy, and training. 
Book a free Evolve consultation here: 
https://calendly.com/bruceatevolve/30min?month=2022-04 
Or Visit: www.weevolvebusiness.com
Tagged: