Pipedrive Podcast by Evolve: #24 Jotform – Erman Ergun
Marco Nappolini
Posts: 38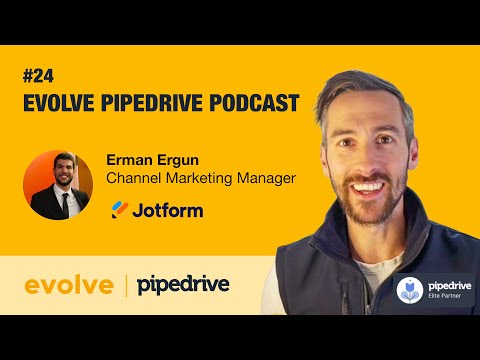 https://www.youtube.com/watch?v=YoMKtBuEDR4
Evolve Sales Director, Bruce Bignell, talks all things Jotform and Pipedrive with Erman Ergun, Channel Marketing Manager.  
Jotform is a full-featured online form builder that makes it easy to create robust forms and collect important data. Trusted by over 15M users worldwide, such as nonprofits, educational institutions, small businesses, and enterprises, Jotform is a gateway to gathering better information to power your business.  
Covering:  
- The evolution of Jotform  
- Towards the paperless office 
- The benefits of using Jotform 
- Jotforms future roadmap  
- How does Pipedrive & Jotform integrate 
- How users can get the most out of Jotform  
 
Links mentioned in the Podcast:  
https://www.jotform.com/newsletters/ 
https://www.jotform.com/help/580-how-to-integrate-jotform-with-pipedrive/ 
https://www.jotform.com/integrations/pipedrive 
https://www.jotform.com/about https://www.jotform.com/form-templates/ 
Interested in giving Jotform a try?  
Check out the Jotform demo: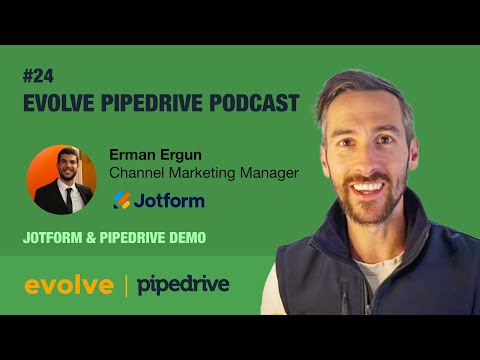 https://youtu.be/LezAI0DKJmY
 
Considering Pipedrive? Sign-up for a free 30-day trial here:  
https://www.pipedrive.com/?utm_content=copy_text&utm_medium=partners_program&utm_source=Evolve&utm_term=pdp-evolve 
 
Evolve are Pipedrive Elite Partners, helping our clients with implementation, consultancy, and training.    
Book a free Evolve consultation here:  
https://calendly.com/bruceatevolve/30min?month=2022-04 
Or Visit: www.weevolvebusiness.com
Tagged: