Pipedrive Podcast by Evolve: #26 Leadjet - David Maurice Chevalier
Marco Nappolini
Posts: 29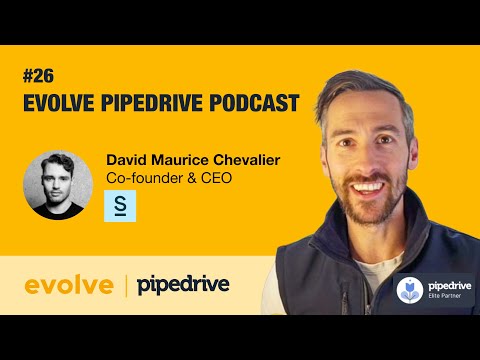 Evolve Sales Director, Bruce Bignell, talks all things Leadjet and Pipedrive with Co-founder & CEO, David Maurice Chevalier.
Leadjet helps you make your CRM work on Linkedin. They help you reach your goals by adding contacts and synchronizing messages from LinkedIn to your CRM.
‍
Covering:
- Introduction to Leadjet
- How Leadjet helps you get more leads in less time
- Founders journey
- Favourite use-cases
- Top tips for using Leadjet
- How to really excel with Leadjet
‍
Interested in giving Leadjet a try?
‍
Check out the Leadjet demo:
‍
Book a free Evolve consultation here:
https://calendly.com/bruceatevolve/30min?month=2022-04
‍
Discover more of the best Pipedrive apps for marketing automation here:
https://www.weevolvebusiness.com/best-pipedrive-apps/for-marketing-automation
Tagged: