Pipedrive Product Talk / Roadmap 2023: Q&A from the webinar 📝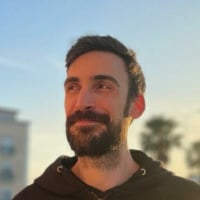 Manuel Oliveira
Admin
Posts: 835




COMMUNITY MANAGER
We are delighted that the Pipedrive Product Talk 2023 webinar received so much interest and feedback from all of you in the community. If you missed it the first time or would like to see it again, you can catch the replay here.
Many questions about our roadmap for this year went unanswered during the webinar due to time constraints. Here are the answers provided by our product managers to the most popular questions:
1.Can we customize deals In Pipeline view and Forecasting view?
This is planned for Q2 2023
2.Any improvements to products and creating proposals with eSignature?
We're currently investing in improvements to the Products feature to provide more configuration and flexibility in structuring the products catalog and pricing the deal.
3.Any plans for leads round-robin routing functionality?
Yes, we're currently working on adding Leads to Automatic Assignment. Planned for Q2 2023
4.Any plans on having a checklist in each deal so that we can build actions in our sales process? In combination with the automated coloring of hot and warm leads.
No plans for color coding, but multiple labels are being rolled out soon, which could be helpful for this. Also, we are adding options to sort pipelines for surfacing important deals based on different criteria (including custom fields).
Regarding checklist/to-do list - currently, we support bulleted lists in notes, which could be used as a to-do list.
5.Are you going to add texting or Whatsapp functionality?
As part of our omnichannel initiative, we are laying the foundation for this to happen. However, we don't have plans to build native texting capability this year. We could suggest you some apps available on our marketplace like Sakari and Textline that can solve your use case. Additionally, we have native Whatsapp and FB messenger integration which you can also explore. Sharing the links here:
1. Textline: https://www.pipedrive.com/en/marketplace/app/textline/c9ae1c7e80c5a7ce
2. Sakari: https://www.pipedrive.com/en/marketplace/app/sakari-sms/4365a11b795c62f0
3. Whatsapp by Twilio: https://support.pipedrive.com/en/article/pipedrive-integration-whatsapp-by-twilio
6.Are you planning to roll out more reporting based on payment schedules?
At the moment it is not part of our focus for 2023. However if we see growing feedback on this topic we will add it to our upcoming plans. But thinking long term, we want to grow reporting on this area.
7.Can Insights and reporting have a function to report against organisations and people added in? Useful for when looking at client industry, sector, etc
It is planned to work on contacts reports in Insights this year to help our customers get a better understanding of both People and Organisations
8.Can we add "if...then" conditions and paths within an automation?
The ability to set up different paths within a workflow based on condition criteria is on our plans for this year. We'll post updates in the community once this initiative kicks off.
9.Will there be the option to @ mention a colleague in activities?
There are no immediate plans to add this in the short term. Currently, the team is focused on the reliability of calendar sync, but we will definitely keep this feedback in our backlog of improvements.
10.Will the omnichannel include capturing text and phone calls associated with a deal, or is that still utilized through Just Call?
The first version of the omnichannel inbox will not include capturing text and phone calls. However, we will take this into consideration for the future.
11.Is there any way we can filter spam emails?
We are looking to release labels functionality in Q2, so once this functionality is available, you could label spam emails that get into Pipedrive and filter them out.
12.The Scheduler is great but lacks the possibility of embedding on a website. Is that in the plans?
We are aware of feedback regarding this, but could not start development on it yet due to competing priorities. But this is something we hope to revisit this year.
13.Can you set rules for the automatic assignment? Such as, if call time isn't hit, no deals are assigned that day.
You'll be able to specify rules which leads or deals are matched against, and assigned to a specific user or distributed fairly amongst a team. We have noted this use case as something to explore in the future.
14.What about time triggers in the workflow automation module?
We plan to introduce Date based triggers this year.
15.Will there be changes to the Mother / Daughter company view in order to have a global view of opportunities inside the same company group?
We are researching and gathering feedback on company hierarchy, though changes to this are not on the roadmap for now.
16.Will it be possible to customize the colors in Insights?
One of our focuses this year is making Insights more customizable and easier to use. This request has been noted, as we research the best ways to make this happen.
17.Will it be possible to reassign organizations and their contacts, deals, and activities together instead of separately?
With Automatic Assignment, it will be possible to reassign a deal when it's been updated (moved stage or pipeline) and the contact details will be reassigned as well (any future activities will be created for that owner).
18.Will email changes affect how emails sync to Contacts & Deals? Will multiple email accounts now be able to sync to Contacts & Deals?
Multiple email sync will not affect email sync to Contacts & Deals, it will work the same way. You will be able to sync more than one email account into Pipedrive and link those emails to Contacts & Deals the same way it works now.
19.Will there be improvements in Leads metrics/insights?
We are focusing this year on introducing Contact Reporting to Insights to help customers get a better understanding of People and Organisations they have. We will also be looking into Leads related reporting.
20.Will there be the ability to share workflow automations with specific teams so that they don't get triggered by all employees? And work on workflows that other team members created?
We plan on improving the experience of teams working with Automations during H1 2023 and this will be considered.
21.Will it be possible to assign goals to clients/organisations that we can track sales against this year to focus on growing sales through existing clients?
We plan to introduce Contacts (Person and Org) Reporting in 2023, and this will be looked into when we do that.
22.Will it be possible to select different signatures within PD emails?
It is not in our immediate roadmap but is planned for after we roll out multiple email sync, shared email and labels functionality.
Comments