CRM for Your Construction Firm: How to choose the right one ✅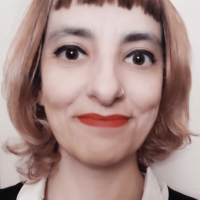 Inês Batata
Posts: 2,209




With mounting economic pressure, construction companies need to try new ways to remain profitable.
According to a study in the Journal of Building Engineering that examined 2700 construction projects, profit margins have been shrinking for the past several years. Additionally, construction companies often end up with a completely different margin than the one that was predicted at the outset of a job.
If you can't realistically track project processes and activities, it's nearly impossible to make accurate sales forecasts and ultimately set sales, revenue and profit goals. Moreover, according to a report by FMI, construction projects are becoming more complex. 
A CRM can help to manage this complexity and financial disorganization by improving collaboration, analyzing activities, automating repetitive tasks and allowing for better relationships and sales. 
According to JB Knowledge's Construction Technology Report, it's critical that construction companies consider integration when choosing software and apps. The report states:
"Companies must prioritize, and budget for, integration when choosing software and apps. Even at additional expense, technology that integrates to allow communication between workflows and departments for cross functional teams (is beneficial). It would be advantageous for companies to explore incentivizing integrations to reduce stress, optimize use-of-time, save money, and increase productivity. Seamless exchange of data reduces manual entry and redundancies, making integration a crucial feature for modern construction." 
❓Has a CRM helped you manage the growing complexities in your construction business? If so, how has it helped or where has it fallen short?
🔎 Click here for a more in depth look at how a CRM can help your construction business and how to choose the right vendor for your needs. 
Tagged:
Comments