Healthcare CRM: How to Manage Patient Relationships 🧑‍⚕️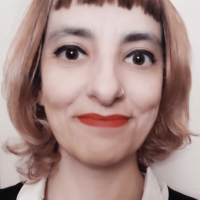 Inês Batata
Posts: 2,209




The healthcare industry has a growing need to prioritize patient relationships and engagement. It is years behind the global standard when it comes to adopting effective digital communication channels to keep up with consumer-driven demand for a better customer experience. 
In a survey conducted by Surescripts, 55% of patients reported that their medical history was incomplete or entirely missing when they visited their doctor. Patients also reported that they were spending the majority of their visit filling out paperwork and note that they feel doctors who use a digital system are 70% more organized, 40% more innovative and 33% more competent.
Healthcare practices that have adopted software solutions to replace manual data entry and administrative tasks such as sending emails and scheduling feel 68% more relieved, 65% more confident and 55% more comfortable in their roles. 
How can the healthcare industry improve their customer experience? It starts by equipping employees, both physicians and staff, with the tools and information they need to close the expectation gap and elevate the customer journey, from scheduling and intake to all patient and staff communications and touchpoints.
Leslie Kelly Hall, Senior Vice President of Policy at Healthwise and the Informed Medical Decisions Foundation told Surescripts: 
"It's clear that patients are willing and able to play a more active role in managing their care, and with improved access to technology and information sharing between doctors and patients, the entire healthcare system will benefit."
❓ Has a healthcare CRM helped you to improve your patient relationships and better organize your business? If so, how?
🔎 Click here for a more in depth look at how a healthcare CRM can help you strengthen your patient relationships and improve your operational efficiency. 
Comments