Is a channel sales strategy right for your business? 🤝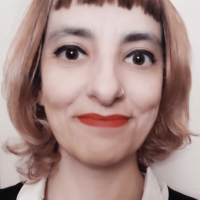 Inês Batata
Posts: 2,209




A channel sales strategy, in contrast to a direct-sales strategy, involves using partners and third parties—such as affiliates, distributors or resellers—to sell your products or services. 
Channel sales is meant to help you develop new revenue streams beyond your direct-sales reach. This strategy works best when you already have a robust customer base and are looking to expand into new target markets by leveraging partner-relationships.
There are many pros and cons, though. While channel sales gives you an opportunity to quickly scale your business and save money on distributing and shipping, you're also giving up some control and a cut of your revenue. If a channel partner misrepresents your brand, you could be in the line of fire by proxy.
There are many situations where the benefits outweigh the drawbacks, however. 
In the case of Alex Rampbell, current General Partner at Andreessen Horowitz, it meant taking a startup from zero to 10,000+ clients within two years. Rampbell notes that channel sales helped him attract long-tail clients or clients that had a deep need for his product or service, but were difficult to find and thus sell to. 
Channel partners can help you expand your network by getting your product or service in front of those long-tail clients you'd otherwise have trouble reaching. But in order to be successful, you need an efficient and strategic onboarding, training and management program to make the most of your new partnerships. 
❓Do you use a channel sales strategy? How has it helped, or hurt, your sales efforts and revenue stream?
🔎 Click here for a more in-depth look at what channel sales is, how it can help your business grow and whether or not it's right for you and your team.