11 Welcome Email Examples to Engage New Customers 💌 ⚡⚡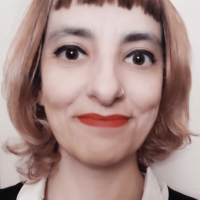 Inês Batata
Posts: 2,209




The welcome email is an email sent to a new subscriber or customer after they've signed up to your email list. It is the digital equivalent of a cashier handing you a receipt, thanking you for your purchase and pointing out other items to consider buying on your next visit. 
The welcome email, either standalone or in a series, acts to build engagement with new customers. Assuming you've delivered a high-quality product or service, you're going to be top-of-mind for all the right reasons. 

The new customer is, therefore, more likely to open, read and act on your first email. You're also in a position to help them get the most out of their purchase and ensure they become a satisfied customer. 
Depending on your business type, you could use the welcome email as an opportunity to encourage your new customers to:
Complete their profile
Download or watch supportive content, such as a tutorial or FAQs
Log into their account and take the next step, such as getting started with a SaaS tool or participating in an event
Provide more detailed information about themselves so that you can send them customized insights or opportunities
Get prepared for a follow-up in the next email with further instructions that will help them with their indoctrination journey
Click on a CTA that brings them to a landing page to take further action
Make a purchase
What you include in your welcome email content and whether or not it's standalone or part of an email campaign series depends entirely on your desired brand messaging, your target audience, the resources available to you, your specific product or service offerings and your strategic content marketing initiatives. 

In this article, we explore 11 of the best welcome email examples that get it right.
❓What information do you include in your welcome email? Do you prefer to use a standalone welcome email or create a welcome email series? How important have welcome emails been in your new customer engagement efforts?
🔎 Click here for a more in depth look at the importance of welcome emails and 11 welcome emails that get it right.
Tagged: