MEDDIC Sales Methodology: How to Build a Strong Sales Qualification Process 💰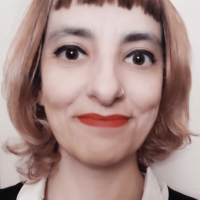 Inês Batata
Posts: 2,209




The MEDDIC sales methodology advocates that pitching to leads and prospects who are highly qualified will result in a higher closing rate. It is a blueprint for qualifying leads and asking the most important questions to move deals forward. 
As part of MEDDIC sales, your salespeople should stress how your product or service fits into their prospect's decision criteria during conversations or pitches. 
Why? Because 77% of B2B buyers state that their latest purchase was very complex or difficult. And, the proactive nature of MEDDIC means that your reps are likely going to be hit with a lot of sales objections during their conversations. 
Therefore, tapping into your customers' struggles is a surefire way to speak their language. Anything your reps can do to reassure them of your solution's effectiveness is a huge point in your favor. By predicting pain points and objectives, they can better frame your product as a winner.
Putting any sales methodology into practice takes efficient training and time. The best way to help your sales team succeed with MEDDIC is to:
Empower your sales team through analytics
Review sales objections and reasons for lost deals
Refine your customer personas
 
❓Has MEDDIC sales helped you to improve your lead qualification? If so, how? If not, what sales methodology do you prefer?
 
🔎 Click here for a more in depth look at how the MEDDIC sales methodology can help you to qualify leads and close deals faster. 
Tagged:
Comments