The art of turning a sales objection into a booked meeting 😎
Shobhit Gaur
Member
Posts: 127




Good objection handling is something of a must-have in sales, where you face objections and rejections every day.
Too many sales folks give up after their first rejection, do not do that.
First, identify whether it is a real objection or is it just a reflex response or is it the dreaded brushoff.
When you research your ideal customer profile and contact them, the chances of you having a solution to your prospect's real objections shoot up!
Your goal is to find out the real objection even if you hear a big fat NO. This helps you followup when the time is right!
It gets trickier to find out the real objection when you encounter a brushoff, where your prospect just wants to get rid of you.
Here is David, an expert sales leader sharing tips and fundamentals on dealing with NO.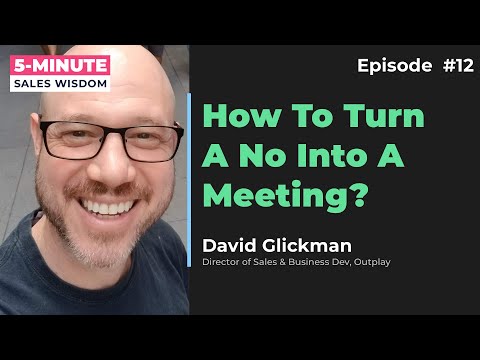 https://www.youtube.com/watch?v=CTziX5PNpq0