Happy New Year Emails: 8 Templates for Your New Year Email Campaign 🎉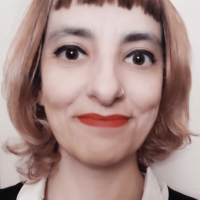 Inês Batata
Posts: 2,209




The beginning of the New Year marks a time when consumers are focused on starting new projects, implementing change and planning out the year ahead. 
Take advantage of this fresh start by sending out targeted "Happy New Year" emails that tap into your audience's current needs and aspirations. 
Here are eight Happy New Year email templates to get you started:
Round up your users' yearly activity: If you can pull the right data and metrics, customers are often fascinated to find out how much they've used or interacted with your product or service over the past 365 days.
Reflect on your business's top achievements: Round-up your top pieces of content or products from the past year to give your readers an inside look at your business's top achievements and why they matter.
Ask for feedback: Use this customer feedback to see if you truly achieved your past year's goals, set new goals for the upcoming year, or identify overall areas of improvement.
Give thanks: Sometimes all you need to do to prevent churn is say a simple "thank you" to your customers for being a part of the journey with you, similar to how you thank your new customers for joining your community in a welcome email.
Encourage customers to stock up on products for the year ahead: The end of the year is a great time to encourage customers to purchase their favorite products to stock up for the year ahead.
Entice your audience with a deal so good it's impossible to resist: The holiday season can be an expensive time for consumers and it's possible they won't be in the mood to splurge or even shop at all. This is where you can entice them with a deal on New Year's Day that's so good it's impossible to resist.
Get subscribers excited about the upcoming year: People love to make New Year's resolutions, so market your products with CTAs that incentivize your audience to include your brand in this tradition.
Send your best wishes: While quick and to the point, new year wishes still effectively get your business in front of your audience to help keep you top of mind.
By using these templates you can make more meaningful connections with your readers and kick off your year right.
❓ Which Happy New Year Email template(s) do you find works best for your brand?
🔎 Click here for eight Happy New Year email templates that you can use to tap into your audience's end-of-year needs and aspirations.
Tagged: