Pipedrive Named Best Real Estate CRM Software of 2021 🏆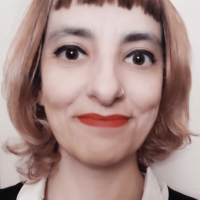 Inês Batata
Posts: 2,209




Pipedrive was ranked among the most proficient solutions for managing clients and tracking sales activities in the real estate market.
Digital.com, a leading independent review website for small business online tools, products, and services, has named Pipedrive among the best real estate CRM software of 2021. The top solutions were evaluated based on core features and customer feedback. 
 

"Being ranked as one of the best real estate CRMs validates Pipedrive's efforts to build a first-class product that customers like and actually find useful," said Raj Sabhlok, CEO, Pipedrive. "Pipedrive follows the workflow of real estate agents, managing the sales pipeline from listing to leads to closing. A significant number of real estate companies already benefit from Pipedrive's easy to use, intuitive and highly automated CRM to organize all of their sales activities and make sure that their agents have the market and clients at their fingertips, helping them to meet or exceed their quotas."
If you voted for us, thank you! 🙌 If you're wondering how Pipedrive could work for you, start a free trial here.
Read the full press release here.
 
Comments