New: Leads API scope added by Zapier 🤖 🔛 🅿️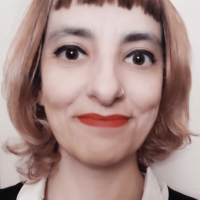 Inês Batata
Posts: 2,209




What does this mean, what do I need to do?
If you're one of our 20,000 users who have installed the Zapier app you probably already received a notification about this from Zapier, but no harm in announcing it here too.
To take advantage of this new API scope (building zaps that utilise Pipedrive's Leads), simply re-authenticate (reinstall) the Zapier app so you can utilize the leads scope (leads objects will be added to zap functionalities).

Is there any risk in reinstalling? 
No, you won't lose anything.

What if I don't reinstall? 
The app will remain the same but without access to Leads: you won't have access to the Leads triggers/actions from Zapier's end. 
I have questions, who can help me?
Zapier Support can help with more in-depth questions as they are the owners of the Zapier<>Pipedrive integration. Support website | Support email
🧠 Learn about Zapier and all our integrations in your chosen language, and check out our Developers Corner for API, Webhooks and other "under the hood" matters.
 
➡️ Follow the What's New topic and don't miss any new release announcements.
Comments