⏰ Event: Create Events People Actually Want to Attend, by Splash | Feb 25th, 2021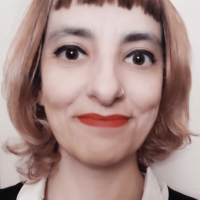 Inês Batata
Posts: 2,169




Your job is to grab your audience's attention. Only now your "venue" is where diapers are changed, pets go rogue, and responses to Slack pings have passed the point of Pavlovian.
Join experts from Slido and Walls.io to find out how to create events people actually want to attend.
You'll learn how the best captivate their audiences, which engagement tools to care about, and how to perfect your virtual experience in Splash. 
🔔 Follow Events to get notified about events of interest for different industries, locations and languages. Did you know you can post your own events too?