Wanted to say Thank You!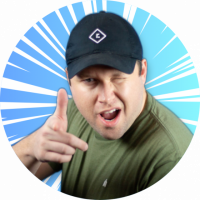 Jeremy Gulley_11062
Member
Posts: 88




I wanted to give a quick shout out to the Pipedrive customer service. I've worked with SO many different cloud based SaaS services and I believe that the industry forgets that SaaS is just that ... A SERVICE. Many companies turn their solution into a numbers game that funnel in and churn out customers. Pipedrive ALWAYS has the most positive, caring and truly helpful team that I've worked with.
 I recently had a problem that took about a week to solve (I won't bore you with the details) but, instead of being assigned a ticket number and having to plan my days around answers that were half thought out; @João Gomes really spent the time to understand the problem and provide amazing, thought out solutions. I love that the team is willing to work in "my style" using gifs and sharing loom videos back and forth. This flexibility and human touch is what makes Pipedrive my favorite platform to work with. It also allows me to share my great office tunes playing in the background (https://www.pandora.com/genre/beach-bar-lounge) 😃
When João exhausted his resources and brought in @Adriana (the true hero I'm told), I was kept in the loop and never skipped a beat. I was asked before anyone accessed my account (which I love) and never had to wonder what was being done. Many companies I have to circle back every 4 - 5 days to ensure I'm still in queue.
To bring an already long post to a close, I appreciate everyone on the Pipedrive team and couldn't be happier with the level of service provided. You make a large company feel like a group of skilled friends and I believe this goes far beyond the value of the platform itself. THANK YOU! 
Comments