💰 ACV vs ARR: What They Are, and Why SaaS Professionals Need Them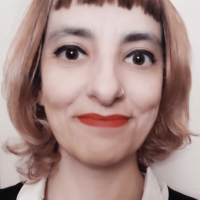 Inês Batata
Posts: 2,169




❓Which metrics do you rely on most as a SaaS sales, marketing or management professional, and why? Reply below.
With the continued shift to subscription-based software driving growth that's expected to reach $140.6 billion worldwide in 2022, SaaS companies rely on metrics to help monitor and harness that growth.
Metrics like ACV (annual contract value) and ARR (annual recurring revenue), for example, are widely used by SaaS organizations to measure revenue value, gauge momentum, and improve financial performance. 
Yet many industry professionals find them confusing.
If you're a SaaS sales, marketing or management team member looking to benefit from more meaningful data, here's a brief rundown on what ARR and ACV are – and why you probably need them.
ACV averages and normalizes the recurring revenue from various types of subscription contracts, allowing you to compare individual accounts one-on-one. 
ARR, meanwhile, reveals the total recurring revenue from all your accounts at a single point in time. 
ARR is invaluable for:
Tracking revenue growth
Identifying the source of income fluctuations
Analyzing and improving sales, marketing and retention strategies
Although they both measure annualized contract revenue, ACV is generally used to evaluate a single account across multiple years, while ARR evaluates multiple accounts at the same time.
Used together, ACV and ARR are designed to help you stay better informed about your revenue stream, so you can make more impactful sales, marketing and business decisions.
🧠 Click here for a more in-depth look at what ACV and ARR are all about, and how you can use them to measure, analyze and improve performance.
➡️ Like or follow this post to stay on top of new comments on it. Check your notification preferences.