⏰ Event: 2021 Benchmarks: How do you measure support quality? | April 28th, 2021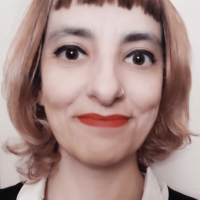 Inês Batata
Posts: 2,209




This webinar will show you:
Customer support quality benchmarks for your customer support organization
Best practices to improve your customer support quality
Advice and practical tips from support leaders
At a time when your customer-facing interactions are more impactful than ever, it's not good enough to provide "good enough" support; you need to provide high-quality experiences, every time.
What does "quality support" actually look like? Intercom surveyed hundreds of CX professionals, team leads, managers and execs to find out how they measure and improve support quality, and created the first Customer Support Quality Benchmark report.  
In this event, they will release the report findings and discuss with support leaders from Klaus, Intercom, Support Driven and Unbounce on how support teams can improve support quality with these benchmarks. 
Tagged: