New: Mentions and Comments for all plans (web app + mobile app) 💬 💬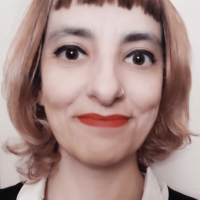 Inês Batata
Posts: 2,209




Why?
Tag your colleagues in your notes, bringing their attention to deals, organizations, or contact people.
Collaborate more efficiently so that everyone can keep their work on track.
Comment underneath your mentions or notes, allowing for simple, fast, communication with your team.
 
For whom?
All users in all plans.
 
What can I do with it?
Mention a colleague: simply type in your notes, and select your their name from the dropdown list.
Comment under notes after being mentioned: communicate directly with your colleagues on any ongoing collaborations.
Email notifications: opt in or out of getting them for mentions or comments relevant to you.
 
What else is cooking?
🧠 Learn all about Mentions and Comments in your preferred language.
🔔 Follow What's New? to get notified about all new product releases. 🔔 
Tagged: