Tuesday Tips: How to be Productive Without Working Weekends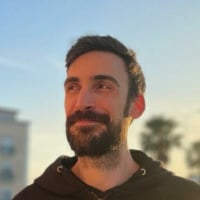 Manuel Oliveira
Admin
Posts: 797




COMMUNITY MANAGER
In our latest State of Sales report, 60% of people said they'd changed the location from which they'd worked due to COVID-19, and 41% were working from home—more than any other category. 
Interestingly, working from home vs. in an office had a minimal impact on performance. This goes to show how resilient salespeople are at conforming to new environments, expectations and needs. 
Yet, even if remote work hasn't impacted performance, it has led to the continued trend of overworking (especially into the evenings and weekends).
Our State of Sales report found that 25% of salespeople are working more than 50 hours a week. Yet, evidence shows that any output over 50 hours of work per week is negligible. 
While working more hours might sound like a good thing for revenue, too much time at the desk can actually hurt performance and increase the risk of burnout. 
In fact, overworked employees accomplish less than those who take intentional time off.  
On top of all of that, remote work environments are difficult to manage. The biggest barrier to productivity is a lack of clear policies and expectations. 
So, how can you ensure your sales team is working effectively and productively, without burning out, especially in a home environment?
Focus on results, not time spent online
Prioritize effective communication over endless meetings
🧠 You can find the full article on this topic here (8 min. read) 🧠
Comments