⏰ Webinar: How to manage Remote Sales Teams for peak performance | 22 June, 2021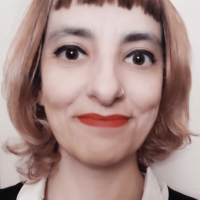 Inês Batata
Posts: 2,209




For over a year, the pandemic disrupted the way we understand work. Most of the companies experienced "forced digitization", however, new possibilities to recruit talent from around the world have emerged.

Join this free webinar to learn:
✓ The best practices in team onboarding.
✓ The exact tools LearnWorlds uses to onboard their team.
✓ Recent research by Pipedrive on the opportunities for sales teams.
✓ How to optimize team management to foster peak performance

Speakers Panos Siozos, co-founder and CEO of LearnWorlds, and @Diogo Silva , Senior Account Executive in Sales at Pipedrive, will show you how to onboard and manage remote sales team to increase performance. Register here.
🔔  Follow the Events topic to share and never miss out on what's coming up in the calendar. 🔔