New: LeadBooster add-on including Prospector lead credits 🎯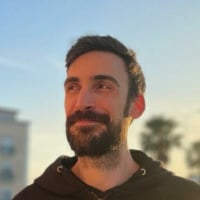 Manuel Oliveira
Admin
Posts: 797




COMMUNITY MANAGER
What?
If you sign up to Pipedrive's  LeadBooster add-on, you can now set how many Prospector lead credits you want to renew automatically every month. 
Why?
Adding extra Prospector credits was previously a manual process only. You can now set up an automatic lead credit renewal each month, where the overall cost per credit is lower the more credits you choose to renew.
For whom?
New Europe-based sign-ups starting today, and gradually rolling out to all users in the coming weeks.
When?
Gradually rolling out to all users.

(Update 11/2021: All new LeadBooster companies will have access to this new benefit. However, a very small number of existing LeadBooster companies (mostly those still on an old promotion) do not have access to the 10 free monthly credits quite yet, but we aim to have them migrated very soon)
🔔  Follow What's New? to get notified about all new product releases. 🔔
Tagged: