What's the single most effective technique for improving your cold email open and reply rates? 📨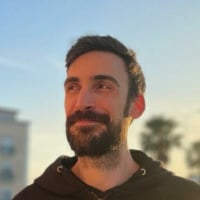 Manuel Oliveira
Admin
Posts: 797




COMMUNITY MANAGER
Even with the abundance of automated email tools, cold emailing is still an effective strategy. But with competition high, how can you engage your leads and stand out from the other emails vying for their attention?
Depak Vedera, Sales manager at Leadfeeder, urges us to consider the subject line: "If your subject line is [bad], your e-mail might as well delete itself. Even if you have a personalized 'hook', a low-commitment call to action and a value proposition that solves the prospect's problem"
However, Shane Snow, Co-Founder of Contently, found little variance in open rates when it came to subject lines, but found reply rates were abysmally low (only 1.7%) without personalized content in the email itself: "Tactics for optimizing sales emails are well and good, but they're not as important as personalized research and sender/sendee fit."
Ideally, your cold emails will have engaging subject lines and well-researched personalized content for your lead, but if you change one thing to your cold email practice, what should it be? What has been the most impactful personalization technique to boost your cold email success rates? 
For tips and tricks to writing the perfect cold email and example templates for a range of scenarios, click here 🎯
🔔  Be sure to follow the Email Marketing topic and never miss out on new tips  🔔
Tagged: