How do you entice leads into becoming clients with follow up emails? 📨 🔔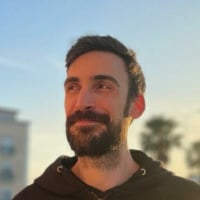 Manuel Oliveira
Admin
Posts: 803




COMMUNITY MANAGER
Robert Clay from Marketing Wizdom says that only 2% of leads close after their first meeting. That means 98% are going to need follow-up communications in order to close the deal, and a great way to begin the follow-up process is by email.
But how can you improve your odds of keeping your leads engaged with your product? Having a firm schedule for sending out follow-up communications is key to reaching your leads at the right time of their buying cycle and making sure you're on their mind, but you'll need to do more than that to make sure your company and product is top of the pile for your lead.
One of the best ways of standing out from the competition and encouraging your leads to continue the buying process with you is to add value to your communications. But how do you add valuable content to your communications? And should you approach all leads in the same way, or do different roles require different types of content?
Click for more tips on how to send effective follow-up communications, and for templates for a wide range of situations.
🔔  Be sure to follow the Email Marketing topic and never miss out on new tips  🔔
Tagged:
Comments