GIFs in Email: How to Use Them to Win Customers 🎥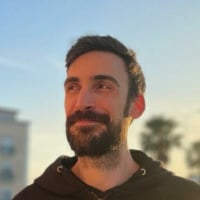 Manuel Oliveira
Admin
Posts: 835




COMMUNITY MANAGER
Including an animated GIF file in your email can add an interesting and eye-catching element that goes beyond the static email design. Because it's somewhat difficult to offer a uniform email video experience across devices and email clients, many marketers have turned to GIFs to animate email campaigns.
You can use GIFs to provide a preview of other content, share a mini-explainer video, show a product in action, or animate a reaction. No matter what strategy you choose, make sure it aligns with your end-goals and brand. Also, keep these best practices in mind:
Keep file size to a minimum. Your email GIFs should be no bigger than 1MB. An oversized image can affect load time or even misalign your email design and formatting.
Remember mobile users. Keep in mind that mobile devices can alter email design and display everything at a smaller size.
Keep your GIFs accessible. Consider users who are visually impaired or photosensitive and take the appropriate precautions.
Add a call to action. Make sure your GIFs support your marketing goals.
Don't overdo it. Be deliberate about when to insert GIFs into your email campaigns so you continue to surprise and delight your subscribers.
 Click here for a detailed guide that explores why and how using GIFs in email can help you stand out in your customers' and leads' inboxes 🔎
🔔  Be sure to follow the Email Marketing topic and never miss out on new tips  🔔
Tagged: