How The Pandemic Reshaped The Way We Sell 🛠 📈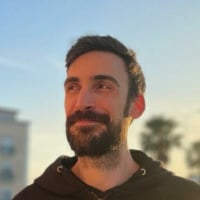 Manuel Oliveira
Admin
Posts: 835




COMMUNITY MANAGER
Pipedrive's  VP of Sales Jens Oberbeck reflects on the dramatic changes that salespeople have gone through since the start of the global pandemic. The full article can be found  on the Crunchbase community contributor blog here.
In 2020, 48 percent of salespeople worked from home. That is more than double the number working remotely in 2019. Overall, 60 percent of sales executives experienced a transition into some sort of new work environment in the past year. Any significant shift in the way your company operates can require equally significant changes in your workflow and how you manage your time and effort .
(...) The most successful salespeople have turned to technology to better manage their prospecting and lead gen activities regardless of where they are working. Those who use technology and automation tools for lead generation are 14 percent more likely to reach their annual sales targets. 
How has your sales process evolved since the beginning of the pandemic? Let us know in the comments  📣