11 skills a sales associate needs to succeed 🏆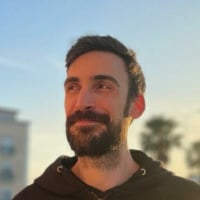 Manuel Oliveira
Admin
Posts: 835




COMMUNITY MANAGER
Sales is more than just basic product knowledge. Sales is about people—on both sides of the counter. A good sales associate not only understands the product they are selling: they have a very particular set of skills. Liam Neeson is great but has he ever run the cash register on a Black Friday while the new stock was arriving with Head Office due to visit?
Salespeople need to wear many hats during their workday while demonstrating perfect customer service to every last shopper. The great news is that according to Pipedrive's State of Sales 2020-2021 report, at least 88% of sales associates regularly work on improving their soft skills. Hiring managers have a diverse and skilled talent pool they can now tap into.
You can spot and recruit these dream employees by requiring 11 must-have skills for a sales associate job during your hiring process. After reading this guide, store owners and salespeople will have a better understanding of the most vital sales associate skills and how to improve on them.