Zeitbasierende Automation / time-based automation
Alexander Florian Kayales
Member
Posts: 12




Ich würde mich freuen wenn man in Zukunft in den Workflow Automationen zeitbasierende Bedingungen oder Aktionen verwenden kann. Hier ein kleines Beispiel:
Wenn sich jemand in einer E-Mail-Serie angemeldet hat, soll eine Aufgabe mit einem bestimmten Titel und dem Datum der Anmeldung erstellt werden (z.B. letzten Dienstag, der 09.11.21 14:06 Uhr).
Darauf hin soll die Automation mir eine weitere Aufgabe erstellen, die von dem o.g. Datum 6 Wochen in der Zukunft liegt.
Aktuell erstellt mir der Workflow die Aufgabe, jedoch von heute 6 Wochen in der Zukunft. Ich möchte das die 6 Wochen von der letzten Aktivität gezählt werden. Diese Veränderung würde einige tolle Möglichkeiten ergeben und das Arbeiten mit Pipedrive immens verbessern.
Was sagt die Community dazu? 
----- english ----
I would be happy if in the future you can use time based conditions or actions in the workflow automations. Here is a small example:
When someone signed up in an email series, I want a task to be created with a certain title and the date of the signup (e.g. last Tuesday 09/11/21 14:06).
Upon that, the automation is supposed to create another task for me that is 6 weeks in the future from the above date.
Currently the workflow creates the task for me, but from today 6 weeks in the future. I would like the 6 weeks to be counted from the last activity. This change would make some great possibilities and improve working with Pipedrive immensely.
What does the community say about this?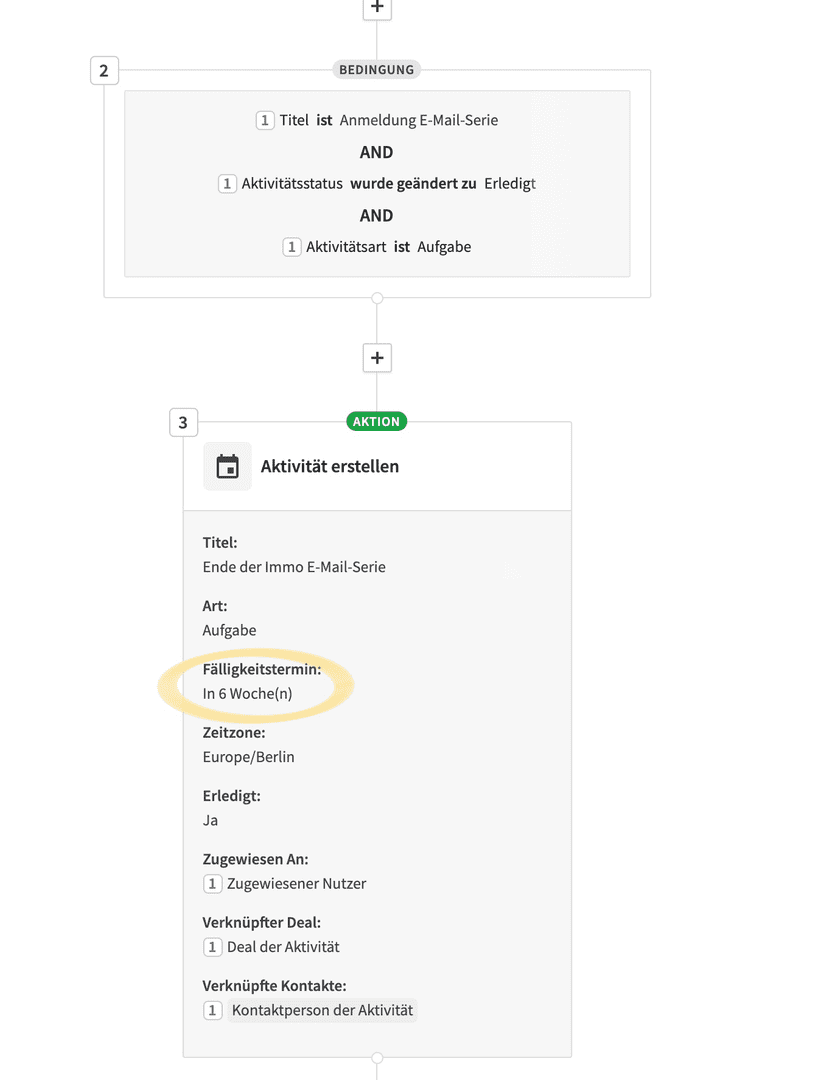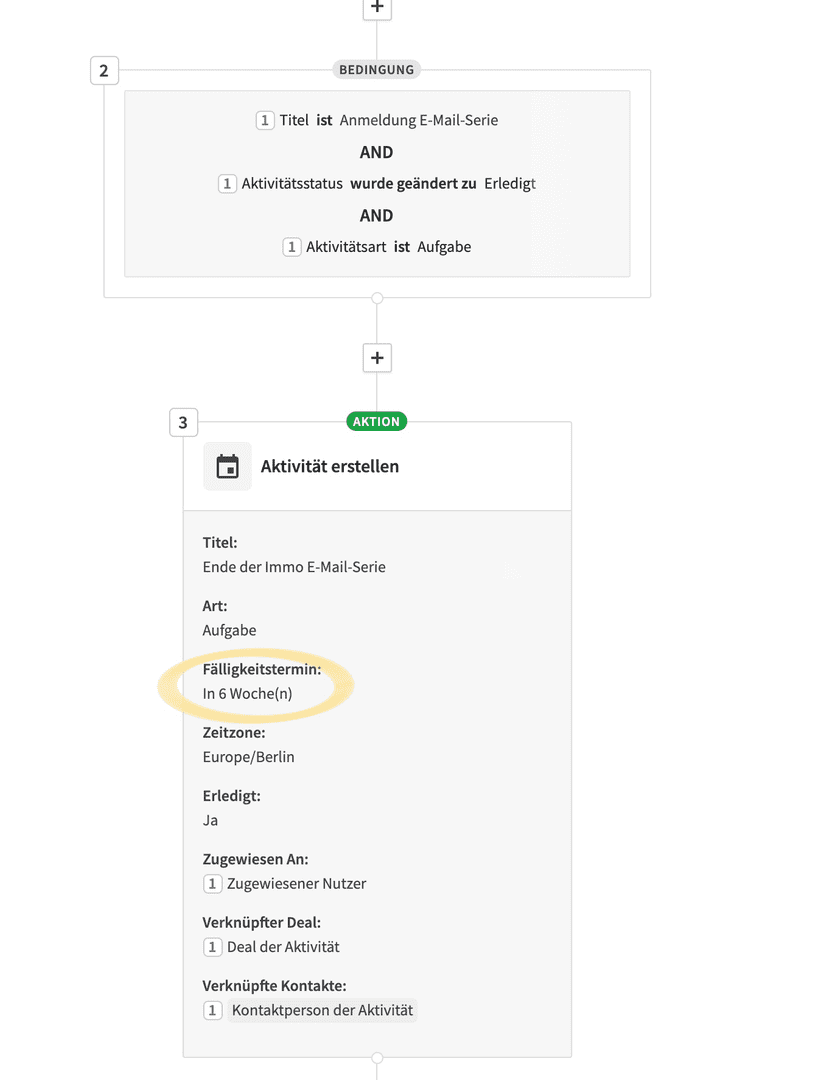 Tagged:
Comments