🧠 Sales Pipeline Course: Chapter 3 - Get Your Pipeline Stages Right | 📽️ 2 minutes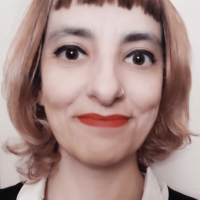 Inês Batata
Posts: 2,209




https://www.youtube.com/embed/yKqM-IcmtCA
To define the stages of your sales pipeline, you need to work out the stages in your sales process that your team follows to get customers. Doing this saves time and gets everyone in sync. It also helps you set more specific activity goals. In today's chapter, Pipedrive Co-founder Timo Rein shows you how to get your pipeline stages right.
Use this course to start building a powerful sales pipeline today: download our Sales Pipeline Course ebook.
🔔 Follow the Learning topic to get notified about curated knowledge on Sales, Marketing, CRM, Pipedrive and everything in their orbit. Share your own tips there too!
Tagged: