Now live: Email Sender Name Editing in Sales Inbox 📮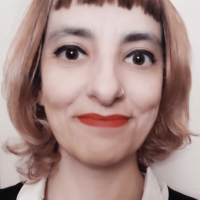 Inês Batata
Admin
Posts: 2,535




COMMUNITY MANAGER
______________________________
Currently when sending emails from Pipedrive, users cannot edit the name that appears in the "From" field. We hear you and know this has been causing you frustration, so we're working to change it!
Instead of sending an email as: "From: [email protected]" 
You can choose to be: "From: Anne Smith" or "From: Anne, CEO of Company"
When live, this will allow you to have a more customized email experience, be more recognizable by your customers and prospects, making your life better. Stay tuned!
 
🧠 Learn all about the Sales Inbox.
🔔 Follow What's planned? to always get notified about what we're currently working on and what's to come.
 
Please note: Pipedrive reserves the right to modify and update the features in the What's planned?  topic and does not communicate exact timelines for delivery.
Tagged:
Comments