🧠 How to Add More Deals - Sales Pipeline Course: Chapter 4 | 📽️ 2 mins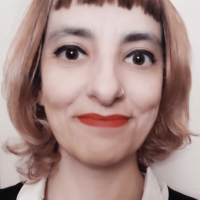 Inês Batata
Posts: 2,169




https://www.youtube.com/embed/doWLnPT9N3M
This video is about the first of 4 levers of pipeline flow: adding new conversations to keep your pipeline flowing. Timo also outlines the 3 steps to having a healthy sales pipeline and explains that you need to continue to find new sales opportunities in order to put new conversations into your sales pipeline. 
You'll learn how to use these levers to get more deals, bigger deals, increase your conversion rate, and do it all in less time.
Use this course to start building a powerful sales pipeline today. You can also download our Sales Pipeline Course ebook here.
🔔 Follow the Learning topic to get notified about curated knowledge on Sales, Marketing, CRM, Pipedrive and everything in their orbit. Feel free to share your own tips too!
Tagged: