Leads Inbox gets Custom Fields in all plans 🛠️ ✅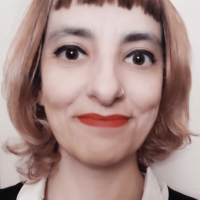 Inês Batata
Posts: 2,209




The most asked-for addition to Leads is here: Custom Fields! It's live for all Pipedrive plans starting today (September 21st, 2020).
 
🤔  How does it work?
Create custom fields for Leads in Settings > Company > Data Fields > Lead/Deal
 
Add, change or delete the values in the fields
 
Editable types of custom fields (for now...): Text, Single-option, Multiple-option, Date, Numerical, Monetary, Large Text, Phone
 
Read-only types of custom fields (for now... ): Autocomplete, Person, Organization, Address, Date Range, Time, Time Range
 
Expand and collapse the Lead/Person/Organization custom fields inside the Lead detail
 
Bulk actions not available to edit custom fields at the moment, only the default Lead fields.
 
Mandatory field rules not available for Lead fields at the moment.

 
🔮 More to come:
All types of custom fields eligible for Leads
Specifying which custom fields you want to see in the Lead detail vs. Deal detail


 
Learn all about Custom Fields/Data Fields in our Knowledge Base and the Pipedrive Academy. 
Stay on top of what's coming down the line:
Tagged:
Comments