Calendly vs Pipedrive Scheduler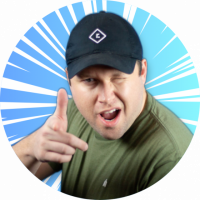 Jeremy Gulley_11062
Member
Posts: 84




Hi All,
I wanted to get some insight on how everyone is using Pipedrive scheduler currently to see if maybe there's a better process that I'm missing. I have a few teams that always revert back to Calendly for a few reasons and if anyone know's a better way, I'd love to get everyone back to pipedrive only solutions
First. I love how Pipedrive scheduler integrates to existing or creates new contacts. This is key to data accuracy and scaleability with a few of my orgs however, Calendly has done a great job with interoperability and I can't find a fix. I'd love to see Pipedrive allow for a "Round Robin" type appointment to account for 3 different users are able to manage the appointment and if any one of the three is available, put it on that calendar. Further, team meetings seem to be easier using Calendly via the Collective meeting function of "We need our sales guy, our engineer and our legal team available".
Does Pipedrive have a roadmap or immediate plans for improvement on this feature?
Does anyone have a use case where this might be important?
If all else fails, does any have a good solution that solves my problem when users continue to use calendly, to really tie in the data back to pipedrive? Calendar sync doesn't pickup the true person information for attendees and I'm currently spending my nights going back to make sure everything is connected.
Comments