⏰ Event: SaaStock Sessions - Central and Eastern Europe Edition | Free signup (December 16th + 17th,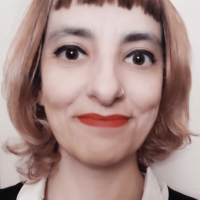 Inês Batata
Posts: 2,209




🚀 SaaStock Sessions CEE is a two-day event to empower SaaS startup founders in Central and Eastern Europe. It combines the in-depth knowledge from the SaaStock community with specific tips and actionable advice from Microsoft for Startups.

📆 Dec 16, 1:00PM to Dec 17, 3:15PM (WEST)
📆  Dec 17th includes the Fireside Chat: How Integrations helped Pipedrive scale its ARR by our own CTO @Sergei Anikin 
📌 Register now for free!


💡 Community channels you might be interested in joining: Tech Startup industry, IT Services industry, and Software, App Development industry. Full list of industry channels you can join here.
Tagged:
Comments