Now live: sharing Insights internally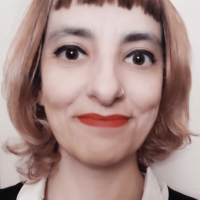 Inês Batata
Posts: 2,209




⚠️ Update: Good news, this is now live!  See more here. 🚀
---------------------------------------------
For whom?
All plans.
How will it work?
All roles (admin+regular user) will be able to share their dashboards with other users.
Users will be able to share a dashboard with:

All other users
One or multiple users
One or multiple teams

Users will only be able to access the data that is allowed for their role and permissions.
When sharing a dashboard, all reports within it will be accessible to the shared audience.
If the dashboard owner deletes the dashboard or revokes access to it, then shared content is not visible to the shared audience anymore.
Users will be able to save shared reports as new if they want to.
🧠 Learn more:
🔔 Follow What's Planned? to know what we're working on currently and what's to come.
Please note: Pipedrive reserves the right to modify and update the features in the What's planned?  topic and does not communicate exact timelines for delivery.
Tagged:
Comments