Planned: Video-call integration for Scheduler in all plans 🎥 📅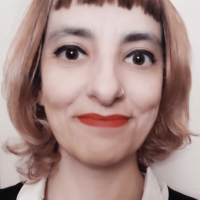 Inês Batata
Posts: 2,209




How will it work?
Automatic video call links will soon not be just for manually created activities anymore, they're around the corner for Scheduler-generated activities too!
Have both Zoom and Microsoft Teams integration in Pipedrive? No problem, you still get to pick.
Using Calendar Sync? The video call meeting links will be embedded in the calendar invites (Google or Microsoft Outlook).
 
For whom?
All plans, all users. Stay tuned to Research and Beta Testing announcements soon. 😉
What's next?
Integrating Google Hangouts into Activities and Scheduler.
 
🧠 Learn all about Video call integration for Scheduler with our tutorial.
Please note: Pipedrive reserves the right to modify and update the features in What's Planned?  and does not communicate exact timelines for delivery.
Tagged:
Comments