🏆 🇦🇺 Success Story: How a grassroots charity is creating a social impact around Australia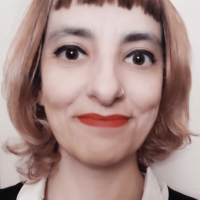 Inês Batata
Posts: 2,209




https://pipedrive.hubs.vidyard.com/watch/A9knHnjP2Wa7DxnJk4WLMN?autoplay=1&muted=1
⚙️ Click the cogwheel for subtitles in English, German, French, Spanish and Portuguese.
"Sober in the Country (SITC) is a grassroots charity making it 'OK2SAYNO' to beers in the bush and catching our mates before they fall through the cracks of overcoming addiction in isolation," explains CEO Shanna Whan.
Operations Manager and Director @Felicity Nolen  introduced Shanna to Pipedrive having used it herself at a previous company. Now the SITC team uses Pipedrive for everything from managing booking enquiries to processing memberships to their Rural Peer Support community, the Bush Tribe.
Tagged:
Comments