Planned: Schedule Emails to be Sent Later 📤 ⏱️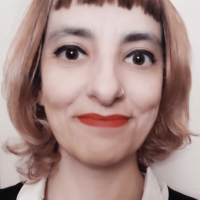 Inês Batata
Posts: 2,169




Why?
Choose the optimal time to send your emails, improving your image and impact.
Image: present yourself more professionally by having a timestamp in your emails that fits traditionally accepted working hours (depending on target recipient).
Impact: reach yours customers at the optimal time for higher chances of it being noticed.
 
For whom?
Advanced, Professional and Enterprise plan.
 
What will I be able to do?
schedule email/group email with predefined time:

tomorrow morning/afternoon
Monday morning
pick a specific date and time from calendar

cancel scheduling and move to draft
see the scheduled email in the "Planned" section of the respective Contact and Deal
 
🧠 Learn all about Email Sync with our Academy self-paced videos and our Knowledge Base tutorials in your preferred language.

Please note: Pipedrive reserves the right to modify and update the features in the What's Planned? topic and does not communicate exact timelines for delivery.
Tagged:
Comments